"Imagination is more important than knowledge" - Albert Einstein
​
​
The romantic poet William Blake embraced the imagination as profound as "the body of God", yet as we grow older often this land of magic and wonder are left behind for what we call the real world. Yet we long for it. Why was the Harry Potter series so hungered after by adults and children alike? J.K. Rowling tapped into imagination and created for all of us the magical world we all long for. Why would we have a deep longing for something if indeed it was not real?
Ariana's
Story​
Sign Up...
​Free Stuff!
More Books
SusanKForest.com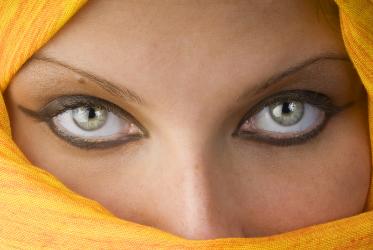 ​
We often hear derisive comments about the burka and women who wear them, totally unaware we, in the west, wear an invisible burka. This book is an invitation to women to be visible in our divine feminine.
​
At a Peace Summit in Vancouver BC, the Dalai Lama was quoted as saying that western women will save the world. If this be true, then perhaps the solution is for women to see and dare to remove the veils which have hidden us from the world and from our very selves for time immemorial.
​​The lioness sleeps – but for how long? It appears she has one eye open, waiting to rise, for fear of potential death has lost its sting.
​
Bring back the magic as you listen with your child to the story of innocence. You're never too old for fairies and trees with bad digestion!
​
​​​I​ wrote this story for Ariana. When she so loved the Blue Dragon Castle I told her I would write a story for her and asked her what she would like to have in the story. "Well," she said, "fairy princesses and talking trees and chocolate and a handsome prince." I thought the handsome prince might run too closely to the other fairy tales we know, so I didn't include him this time.​​
​​Here is the story with all the other elements of the magic of life.
Ages 5-8
The Blue Dragon Castle is a story of magic, kindness and love for young ones
. ​
​​When a young friend of mine was just a wee girl she would listen to this story every night. She loved it and had taken the story and all the words to heart.
​​When she would see me she would throw herself into my arms and say with all the enthusiasm as only a 5 year old can, "Hi Susan Forest, copyright 2003!" At the time she thought my last name was copyright.
​
This kind of innocence is what is captured in this audio book. Find out what Ariana loved about the story. You too can discover the treasure Dotty the blue dragon finds when someone gives her the long lost key.
​

Ages 3-5
​Join a joyful community! I'll send you chapters to share with others. Just send me your name and email and you'll receive a free chapter from my newest release,

The Indigo Queen

. Read more and get your complimentary chapter of this newly released book that celebrates storytelling on a grand scale!
PS - thanks for all that YOU do to help spread the Light.